When:
2020-06-05T00:00:00-04:00
2020-06-06T00:00:00-04:00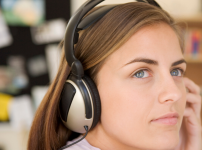 Webinar, June 5th, 2020, 11 a.m. Mass Commission for the Blind. Join the MCB's second Virtual Town Hall as they build a community of support for individuals who are blind and visually impaired across the Commonwealth.
* Hear service updates and resources to help one another during these challenging times.
* There will be presentations from MCB staff and experts in a variety of fields such as:
Rehabilitation Teaching
Orientation & Mobility
Assistive Technology
Children's Services
Employment Services
and more…
For Zoom Meeting Link and more information more information visit www.mass.gov/event/june-2020-mcb-virtual-town-hall-2020-06-05t110000-0400-2020-06-05t123000-0400  or contact MCB ADA Coordinator Kamilia Drogosz at 617-279-3332 or kamilia.drogosz@mass.gov by Friday, May 22, 2020.