When:
August 5, 2021 – August 6, 2021
all-day
2021-08-05T00:00:00-04:00
2021-08-07T00:00:00-04:00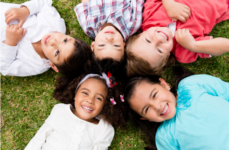 Virtual Conference, August 5 & 6, 2021, with Dr. Ross Greene, of Portland, ME. Collaborative & Proactive Solutions (CPS) is a model Dr. Ross Greene describes books The Explosive Child, Lost at School, Lost & Found, and more. It focuses on solving problems rather than on modifying behavior, collaborative rather than unilateral solutions, proactive rather than reactive intervention, de-emphasizes diagnostic categories, and provides practical, research-based tools for assessment and intervention.
* In this webinar, Dr. Greene will provide an overview of the CPS model, along with more advanced coverage of the nuances of assessment and engaging kids in solving the problems that affect their lives.
*  Day One – Dr. Greene will provide a general overview of the CPS model, including key themes, use of assessment instrumentation, and solving problems collaboratively.
* Day Two Dr. Greene will dive deeper into various facets of the model with extensive use of video examples and ample time for questions and discussion.
* You may sign up for one or both days.
Intended Audience: Parent, Mental Health Professionals, Special Educators, Classroom Teachers, Special Education Administrators, Superintendents, Principals/Assistant Principals, Speech/Language Pathologists, Psychologists, Social Workers, Counselors, Pediatricians/Family Physicians, Staff in Restrictive Therapeutic Facilities (Inpatient Psychiatry Units, Residential Facilities, Juvenile Detention Facilities).
Topics
Day One: August 5, 2021
9:45 -11:15: Key Themes/Key Questions
11:30 – 1:00: The Assessment of Lagging Skills and Unsolved Problems (ALSUP) and Practice
2:00 – 3:30: Overview of The Plans and Plan B
3:45 – 5:15: Video Examples/Discussion of Plan B
Day Two: August 6, 2021
Video Demonstrations/Discussion of the Empathy Step
11:30-1:00 Additional Video/Discussion of the Empathy Step
2:00-3:30 Video Demonstration/Discussion of All Three Steps
3:45-5:15 Issues in Implementation, Special Populations, Special Topics
 For more information about registration and fees, visit www.eventbrite.com/e/collaborative-proactive-solutions-2-day-virtual-training-registration-151647879891   or contact Liz@livesinthebalance.org.