When:
October 22, 2020 – October 23, 2020
all-day
2020-10-22T00:00:00-04:00
2020-10-24T00:00:00-04:00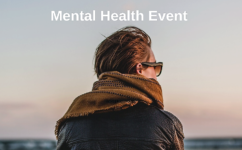 Norwood, MA, October 22nd & 23rd, 2020. For those involved in trying too effectively meet the needs of youths with social, emotional, and behavioral challenges. This conference is about how to start moving things in the right direction, and features the latest interventions and esteemed speakers. Featured speakers include:
* Peter Vermeullen: Peter is the senior Autism lecturer and consultant for Autisme Centraal, and the Chief Editor of "Sterk in Autisme!", a bimonthly magazine of Autisme Centraal. Autisme Centraal is responsible for autism awareness campaigns and 'autism friendliness' support activities throughout Europe. He is a Member of the Editorial Board of 'Tijdschrift voor Orthopedagogiek, Kinderpsychiatrie en Klinische Psychologie" (Journal of Special Education, Child Psychiatry and Clinical Psychology of the University of Leuven, Belgium) (currently Chief Editor of that Journal), a reviewer for Journal of Autism and Developmental Disorders; Journal of Intellectual Disability – Diagnosis and Treatment.
* Christopher Willard:  Christopher is a clinical psychologist and educational consultant in the Boston area. He is the author of Child's Mind, The Mindfulness and Anxiety Workbook for Teens, and the editor, with Amy Salzman, of Mindfulness with Youth: From the Classroom to the Clinic. He lectures on the topic of mindfulness and meditation with young people in the US, Europe, and Asia, and holds teaching appointments at Lesley University and Harvard Medical School.
* Hosted by Lives in the Balance.
 For more information about registration and fees, visit www.livesinthebalance.org/workshopstraining (scroll to the bottom of the page) or contact Liz@livesinthebalance.org.
2018 Speakers included:
Keynote:  Tina Payne Bryson, PhD, No-Drama Discipline: Based on the ideas from Dr. Bryson's book No-Drama Discipline (with Dan Siegel). Hear about the link between a child's neurological development and the way clinicians and educators react to misbehavior, providing an effective, compassionate roadmap for dealing with challenging behavior in the classroom. Dr. Bryson explains how to reach a child, redirect emotions, and turn a meltdown into a teachable moment, stopping the cycle of negative behavior (and punishment).
Keynote:  Ross W. Greene, PhD, Collaborative & Proactive Solutions: Shifting From Power and Control to Collaboration and Problem-Solving: Collaborative & Proactive Solutions (CPS) is the evidence-based model Dr. Greene described in his books The Explosive Child, Lost at School, Lost & Found, and Raising Human Beings. The CPS model is a departure from discipline-as-usual: it focuses on solving problems rather than on modifying behavior, emphasizes collaborative rather than unilateral solutions, encourages proactive rather than reactive intervention, de-emphasizes diagnostic categories, and provides practical, research-based tools for assessment and intervention.
Teaching the Developing Brain: Tina Payne Bryson, PhD.
Get the Ball Rolling: Identifying Lagging Skills and Unsolved Problems, Ross W. Greene, Ph.D
When The Educational Goals Didn't Change: Laura Rogers, EdD, and David Aptaker, JD.
Kids Do Well if They Can (Move)!: Greg Santucci, MS OTR
THE KIDS WE LOSE: Screening of Excerpts:
Keynote:  Bettina Love, PhD, Moving Beyond Survive: A Pedagogy of Mattering: All clients and/or students have potential that clinicians and educators must nourish, protect, and grow for a better world. Dr. Love's talk will focus on how innovative civic education, students' knowledge production and multiple identities, and Hip Hop culture can be cultivated to engage clients/students in the work of fighting for visibility, inclusion, and justice.
Keynote:  Mona Delahooke, PhD, The Tip of the Iceberg: Looking Beyond Behavior in Helping Behaviorally Challenged Kids: Dr. Delahooke will present a "developmental iceberg" model that describes why challenging behaviors are only the tip of the iceberg, with the causes and triggers often invisible. When we understand the underlying reasons for challenging behaviors, we can provide the correct supports and help build psychological resilience through trusting and engaged relationships.
Get Free: Creativity, Hip Hop Civics Ed, Intersectionality, & Joy, Dr. Bettina Love, PhD.
Solving Behavioral Challenges from the Bottom-Up: A Neurodevelopmental Approach, Mona Delahooke, PhD.
Stickers Don't Solve Problems: Ross Greene, PhD.
School Refusal: I'm Not Going to School: Laura Rogers, EdD.