When:
September 28, 2019
all-day
2019-09-28T00:00:00-04:00
2019-09-29T00:00:00-04:00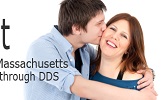 HMEA's Autism Resource Central in Worcester, September 28th, 2019. A day-long workshop in which families are guided in working through a housing manual that will help them determine what housing options might be appropriate for their family member. Topics include:
public funding streams

levels of support needed

living skills development

assessment of personal resources

housing models

person-centered planning

service providers.
* Recommended for those with a family member aged 14 and up
* (Strongly recommended for those with a family member 17 and up).
Fees apply.   Registration required to www.eventbrite.com/e/learning-about-housing-worcester-tickets-69887422161   or contact  617-893-8217
Hardship Scholarships are available; contact  at 617-893-8217 or ahphousing@comcast.net  or contact  www.autismhousingpathways.org – building roads to home.
Autism Housing Pathways (AHP) is committed to helping families find and create new housing models and opportunities, and to increase the capacity of professionals to support individuals with autism in residential settings. While the opportunities are classified by target audience, families are welcome to participate in opportunities for support personnel and vice versa.
For more information contact  www.autismhousingpathways.net  or contact AHPhousing@comcast.net