When:
October 21, 2020 – December 9, 2020
all-day
2020-10-21T00:00:00-04:00
2020-12-10T00:00:00-05:00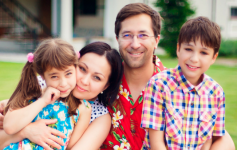 Online, October 21st- December 9th, 2020, with the Astra Foundation in Acton, MA. In this series learn techniques that focuses on the child-parent (or caregiver) relationship as the heart of learning and development.
* Learn information on how to play with your child to better support his/her development and emotional growth.
* This course tightly couples theory and practice to help you master specific skills to help your child.
* Suitable for parents of children ages 2 to 10, with issues of behavior, regulation, communication or developmental delays.
* Discuss child development and watch videotapes of child play to understand how FloortimeTM may help your child:
Improve attention and focus
Engage with you more strongly
Be more calm and organized
Communicate more effectively
Play with more complexity
Better understand themselves and others.
* Fees apply, registration is required to https://registration.xenegrade.com/abschools/courseDisplay.cfm?schID=17909  or contact sarahmeasures@yahoo.com.