When:
October 9, 2019 – November 13, 2019
all-day
2019-10-09T00:00:00-04:00
2019-11-14T00:00:00-05:00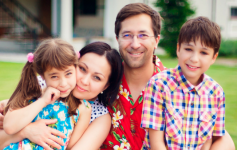 Somerville, October 9th – November 13th, 2019. This class is suitable for parents of children ages 2 to 10, with issues of behavior, regulation, communication or developmental delays. Learn how to play with your child to better support his/her development and emotional growth. The individualized family mentoring sessions couple theory and practice to help you master specific skills to help your child.
* A Floortime (TM) workshop, will learn DIR® techniques developed by Stanley Greenspan, MD and Serena Wieder, PhD. DIR® focuses on the child-parent (or caregiver) relationship as the heart of learning and development.
Discuss child development and watch videotapes of child play to understand how FloortimeTM may help your child:
 Improve attention.
 Engage with you more strongly.
 Be more calm and organized.
 Communicate more effectively.
 Play with more complexity.
 Better understand themselves and others.
Fees apply, registration is required to www.atrafoundation.or  or contact Pam Rogers pam@astrafoundation.org  or for more information contact Sarah Measures, sarahmeasures@yahoo.com or call: 617-413-1355