When:
2020-03-31T00:00:00-04:00
2020-04-01T00:00:00-04:00
West Bridgewater, April 8th, 2020. UPDATE: Due to concerns from the Coronavirus, this event is cancelled. Please visit the event link below from the host for more information.
Free and open to the public. Would you like your child to be better included in sports and recreational activities?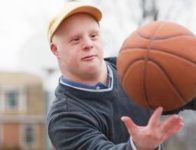 Parents, guardians, educators, athletic staff, town athletic volunteers, and coaches will hear about how better to welcome, engage, and support athletes with disabilities. Share this event with your child's coaches so our communities can learn together.
About the speaker: Lisa Drennan is founder of MERGE Diverse Abilities Inclusion Consulting.
Hosted by Inclusion Matters.
To RSVP or for more information visit www.facebook.com/events/1275466009323733/ or contact wbsepac@wbridgewater.com