When:
2020-05-04T00:00:00-04:00
2020-05-05T00:00:00-04:00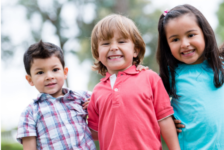 Woburn, MA, May 4th, 2020. Free Seminar Series for Parents Who May Have a Child with a Disability. How to Help Your Child Build Social Skills is part of the New England Quality Care Alliance's seminars for parents whose child may have a disability.
* The seminars are conducted by a Developmental Behavioral pediatrician from Floating Hospital for Children at Tufts Medical Center, Dr. Erik von Hahn.
* Where will the seminars take place? All seminars take place in the Keating Conference room at Baldwin Park One, 12 Alfred Street, Woburn.
Learn to describe your concerns about your child, and communicate those concerns
effectively when speaking with health care and school professionals
Gain confidence in teaching your child new skills
Learn when you cannot be your child's teacher, and when professional supports may
be needed
For more information contact http://dowdmed.com/news/parent-seminars-with-dr-erik-von-hahn or 781.944.4250