When:
2018-03-06T00:00:00-05:00
2018-03-07T00:00:00-05:00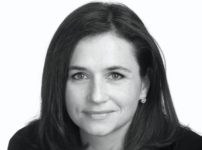 Stoney Brook School in Westford, March 6th, 2018.  Free and open to the public. Students with weak executive function capabilities may have trouble planning and executing projects; telling stories or communicating details in an organized, sequential manner; memorizing and retrieving information; or initiating activities or generating ideas. This workshop is geared toward parents of children of all abilities.
To register or for more information visit www.facebook.com/events/178692739359545/?active_tab=about

About the Speaker: Sarah Ward, MS, CCC-SLP is a recognized leader in the area of executive function. She has over 15 years experience in diagnostic evaluations, treatment, and case management of children, adolescents, and adults with a wide range of developmental and acquired brain-based learning difficulties and behavioral problems not limited to but including: Attention Deficit Disorder, Verbal Learning Disabilities, Not-Verbal Learning Disabilities, Asperser Syndrome, Other Social-Cognitive Learning Disabilities, Traumatic Brain Injury, and Acquired Brain Injury.