When:
2019-04-25T00:00:00-04:00
2019-04-26T00:00:00-04:00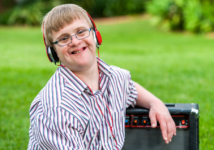 Franklin, MA, April 25th, 2019. Speaker Amy E. Strand is a paralegal that has worked for over a decade in law, with a focus on Family/Probate Law and Estate Planning. Amy is a member of the Massachusetts Continuing Legal Education, Massachusetts Paralegal Association, and National Federation of Paralegal Associations). Amy is also a Notary Public for the State of Massachusetts. Utilizing her degree in Sociology, Amy has also worked with developmentally disabled individuals in a residential environment.

For more information visit www.franklinsepac.org/home/workshops or contact franklinsepac@gmail.com