When:
2018-10-26T00:00:00-04:00
2018-10-27T00:00:00-04:00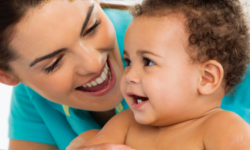 Worcester, October 26th, 2018.  Open to caregivers and professionals such as Early Interventionists, Early Childhood Educators, Nurses, Physical and Occupational Therapists, Special Education Teachers, Psychologists, Social Workers, Mental Health Counselors and Speech-Language Pathologists and Audiologists. This years theme is Routines Based Early Intervention: Engaging Families, Effecting Change.
*Learn more about the development of speech, play, gross motor movement and behavioral patterns in young children and much more.
* Find resources at the Exhibitor Expo for families and professionals – featuring support, products and services for children birth to six years old and their families.
* The 2018 presenter will be Cami Stevenson. Cami currently serves as the Associate Director for Evaluation for both the Routines Based Interview Certification Institute and the Routines-Based Home Visit Certification Institute. Cami is a member of the RAM Group, which consists of expert early intervention consultants and serves as the headquarters for Dr. Robin McWilliam's Routine Based Model community of practice. Cami is now an administrator and team leader for the Multnomah Early Childhood Program.
Fees apply – Registration is required to For more information contact  www.criterionchild.com/index.php/staff-development/great-beginnings-conference   or 508-473-3882 x282; email: services@percs.info.