When:
2019-10-23T00:00:00-04:00
2019-10-24T00:00:00-04:00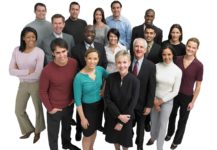 Middleton, MA,  October 23rd, 2019, 6 – 8 p.m. Department of Developmental Services, Northeast Region, Family Support RFR Family Input Session. The Commonwealth of Massachusetts Department of Developmental Services (DDS) is inviting all families with loved ones living at home to a two hour input session to assist as they prepare for future services in Family Support.
* This session is designed for families only (there will be two statewide sessions for providers to give input earlier in October.)
* The DDS will be re-procuring all Family Support Centers for the upcoming fiscal year through a Request for Response process (RFR).
* To better prepare for this, the Department is very interested in your thoughts, experiences and ideas about their Family Support Services including their:
Family Support Centers
Autism Support Centers
Cultural Support Centers
Intensive Flexible Family Support (IFFS) Programs
Medically Complex Programs
Family Leadership Series
For more information contact Kathy Pearson Kathleen.pearson@massmail.state.ma.us.