When:
2019-03-21T00:00:00-04:00
2019-03-22T00:00:00-04:00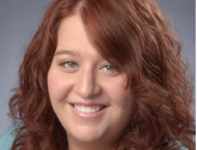 Franklin, MA, March 21st, 2019. When Friends Don't Come Easy…Supporting Children Who Struggle Socially, will be presented by Alison Ratner Mayer. She is a Boston-based Licensed Independent Clinical Social Worker (LICSW) providing therapy for children, adolescents, and families struggling with different mental health diagnoses, self-esteem, parent-child relationships, sibling relationships, peer relationships, divorce, grief and loss, bullying, life transitions, well sibling support, and sexual orientation.
This event is hosted by the Frankin SEPAC.
For more information visit www.franklinsepac.org/home/workshops or contact franklinsepac@gmail.com.