When:
2018-03-26T00:00:00-04:00
2018-03-27T00:00:00-04:00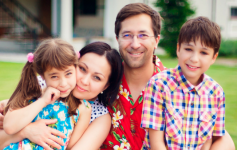 Worcester Public Library, March 26th, 2018. For parents of those with developmental disabilities, including a Sibshop experience for ages 7-16. This conference is for parents of all developmental disabilities and will help you get a footing for the road forward. With the right supports your and your family can achieve more, feel the confidence that comes with knowledge, and experience less stress.
* Hosted by HMEA's Autism Resource Central.
Topics will include:
Accessing Public Supports – Learn about public supports that will help you raise your child with a disability. Get assistance with applying to DDS, Mass Health & more. Presented by Kris Cariglia Autism Support Broker Supervisor
Sensory Processing – Many children with disabilities also experience sensory challenges. Learn how to make your child more comfortable in his world. Presented by Mary Loughlin MS OTR/L.
Special Education Law – Learn how to work effectively with your child's school to support your child to achieve goals and to learn. Presented by Special Education Advocates–Gayle Green M.Ed.
SibShop – Brothers and Sisters often have questions and concerns about their sibling . Sibshops address the unique challenges these special siblings face in a fun format including games and food.
Register to http://events.r20.constantcontact.com/register/event?llr=pg7iu8cab&oeidk=a07ef4e7ug067065a7d  or for more information contact Susan Loring 508-835-4278 autismactivities@hmea.org