When:
December 14, 2018
all-day
2018-12-14T00:00:00-05:00
2018-12-15T00:00:00-05:00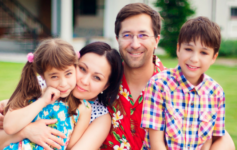 Tri-Community YMCA in Southbridge, December 14th, 2018. Free. Open to all families with a child diagnosed with a developmental delay. Learn about special education law, accessing public supports and more.
* When a family includes a child with special-needs, parenting becomes even more of a challenge. There are no manuals and finding the help that is available becomes a full time job.
* The information is not autism specific and any parent of a child with a developmental disability may register and will benefit.
Learn how to:
navigate the system and receive assistance with applications
connect with others facing similar challenges
give your other children the chance to explore their feelings about the difference in their family while having fun by participating in a Sibshop.
Workshop Topics:
SPECIAL EDUCATION LAW – Learn how to work effectively with your child's school to support your child to achieve goals and to learn.
SENSORY PROCESSING  – Many children with disabilities also experience sensory challenges.Learn how to make your child more comfortable in his world.
ACCESSING PUBLIC SUPPORTS – Learn about public supports that will help you raise your child with a disability. Get assistance with applying to DDS, Mass Health & more.
SIBLING SUPPORT (DECEMBER 6th)- Brothers & Sisters often have questions and concerns about theirsibling . Sibshops address theunique challenges these special siblings face in a fun format including games and food. Register your child (ages 7-18) to participate in a Sibshop to be scheduled in the Milford Area.
To register or for more information visit www.autismresourcecentral.org/what-we-offer/workshops-clinics-and-conferences/ or call 508-835-4278