When:
September 26, 2019
all-day
2019-09-26T00:00:00-04:00
2019-09-27T00:00:00-04:00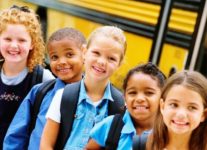 Waltham, MA, September 26th, 2019. This Massachusetts PTA Health Summit is open to PTA members, non PTA members, health and education stakeholders of all levels, in Massachusetts, including parents, educators, health and wellness experts, community members, elected officials and partners. The conference offers ways to:
* Communicate effectively with all stakeholders.
* Engage and empower parents to support student success and overall well-being
* Advocate for the needs of every child in your school, community, or state.
* Develop partnerships that support growth and mission implementation.
Opening Keynote: Jordan Burnham is a professional public speaker on mental health and suicide prevention, as a part of the Minding Your Mind Speakers Bureau. He is a survivor of a suicide attempt during his senior year of high school, and shares his powerful story of fighting depression and finding recovery. In has addressed a Congressional briefing on Capitol Hill, and was invited to the White House for the National Conference on Mental Health.
Closing Keynote: Maggie Lanca is the Director of Adult Neuropsychology and Psychological Testing and Training at Cambridge Health Alliance and Assistant Professor of Psychology in Psychiatry at Harvard Medical School.
Fees apply, registration is required to www.massachusettspta.org/New_site/events/health-summit/2019-health-summit-info/ or contact info@masspta.org (617) 861.7910
Workshops:
Trauma 101: The Invisible Suitcase – An overview of Trauma and Trauma Informed Care. Presented by: Ashlee Dionne, LICSW.
Positive Lifestyles & Life Balance. Presented by: Lisa Jackson, M.S.,RD, LDN, Rebecca Manley, MS.; Dr. Sean Palfrey, MD; Lucinda Ward, M.Ed., RD, SNS.
Help! Where do I get support for my child and student? Presented by: Karen Jarvis-Vance, B. S., Fitchburg State University, MSN Elms; Julie Ma M.Ed., BCBA, LABA; Dr. Angela Mousseau PH.D.; Stephanie G. Van Winkle, M.Ed.
Promoting Resilience and Healthy Outcomes for LGBTQ Students. Presented by: The Safe Schools Program, DESE for Lesbian, Gay, Bisexual, Transgender, Queer and Questioning (LGBTQ) Students
Trauma 201: A Deeper Dive – Understanding Children Who Have Experienced Trauma. Presented by: Karen DeRoche, RN and Ashlee Dionne, LICSW.
Recognizing Mental Health and Emotional issues with our Special Education children and students! Presented by: Dr. Angela Mousseau PH.D.
Students at the Center: The Map Academy Model. Presented by: Rachel Babcock, BA, Masters, Boston University and Josh Charpentier, BA, Masters, Bridgewater State University
Just Talk About It: A Workshop about Youth Mental Health. Presented by: Jon Mattleman, MS Counseling, Clinical Director, Minding Your Mind
Workshop Presenters (in alphabetical order)
Rachel Babcock: Rachel is Co-Founder & Co-Director of Map Academy Charter School in Plymouth, MA. As a school founder, Rachel has expertise in new school design, competency-based assessment, administration, dropout prevention and reengagement, alternative pathways, career development education, social-emotional learning, literacy intervention, and building rapport and cultivating change with high risk adolescents.
Josh Charpentier: Josh a Co-Directors & Co-Founders of Map Academy, and the former Director of Alternative Programs for the Plymouth Public Schools. Josh has expertise in all aspects of alternative education administration, and is committed to continuing to develop long-term, financially sustainable pathways to prepare high-risk students for postsecondary success.
Karen DeRoche, RN: Karen's nursing career includes experience in neurosurgery and case management. A proud adoptive mother of 2 boys, she started her advocacy work in her local unit, Rehoboth PTSA, and currently serves as Massachusetts PTA's Membership Chair and Rehoboth PTSA's Immediate Past President/Acting Secretary. She is dedicated to children with disabilities, adoptive children, special education needs, and those who "fall between the cracks". She also serves on the Massachusetts PTA Health and Safety Committee.
Ashlee Dionne, LICSW: Ashlee is LUK's Program Leader of Trauma Services and served as the Director of the Central Massachusetts Child Trauma Center. Ashlee is Nationally Certified in Trauma-Focused Cognitive Behavior Therapy and Nationally Rostered in Child Parent Psychotherapy. She is also trained in and oversees the implementation of the Attachment, Regulation and Competency model.
Lisa Jackson, MS, RD, LDN, Regional Wellness Director, Flik Hospitality Group: Lisa works at the Massachusetts Department of Elementary and Secondary Education as the SMARTTs Grant Coordinator working on nutrition education and training and school wellness initiatives, where she collaborates with colleagues throughout Massachusetts and nationwide to develop trainings that inform and embolden the community to deliver delicious and nutritious meals to children everywhere. She is also the Flik Hospitality Group's Regional Wellness Director covering the northeast.
Karen Jarvis-Vance: Karen serves as the Director of Health, Safety and Equity programs for the Northampton Public Schools and the Program Director for the Northampton Prevention Coalition. In this dual role, she was instrumental in implementing nurse-led Screening Brief Intervention and Referral to Treatment in her school district, and is a strong advocate for substance use prevention.
Julie Ma M.Ed., BCBA, LABA. Julie is a public school Board Certified Behavior Analyst, has previously  taught in an ABA based program in a public school, and also provided home-based services for students with Autism. She has worked with students from ages 3-22 with various diagnoses including Autism Spectrum Disorder, developmental disabilities, Down Syndrome, ADHD, bipolar, and students with trauma history.
Rebecca Manley, MS, Certified Clinical Trauma Professional: Rebecca is the founder of the Multi-Service Eating Disorders Association and works with women and girls with body image and eating concerns. Her published curriculum entitled, "Teaching Body Confidence" has been featured on many national and local stations.
Jon Mattleman, MS Counseling Clinical Director, Minding Your Mind. Jon served as Director of the Stoughton, MA Youth Commission, as Director of Needham, MA Youth Services, and is currently the Clinical Director of Minding Your Mind's MA office.
Dr. Angela M. DeSilva Mousseau: Dr. Mousseau is currently a licensed psychologist whose clinical work focuses on special education program consultation and evaluations and psychological evaluations for children and adolescents in the community and schools. Dr. Mousseau also specializes in Social Emotional Learning program implementation and integration in schools and across school districts.
Sean Palfrey, MD; Medical Director, Boston Lead Poisoning Prevention Program. Dr. Palfrey is a general pediatrician and Professor of Clinical Pediatrics and of Public Health at Boston University. He has run lead poisoning prevention programs in Central Massachusetts and in Boston, served as president of the Massachusetts Chapter of the American Academy of Pediatrics, and various regional committees on Environmental Health.
Lucinda Ward; MEd, RD, SNS, Registered Dietitian and School Nutrition Specialist. Linda is the Director of Food & Nutrition Services for Triton Regional Schools. She is an active member of SNA of MA holding various positions including the current Treasurer and previously the Professional Development Committee Chairperson.
Stephanie G. Van Winkle; M.Ed: Stephanie is a Plymouth Public Schools Elementary School Adjustment Counselor, and previously was the School Adjustment Counselor at Nauset Regional High School on Cape Cod. She is certified in Trauma Sensitive School from Lesley University.