When:
2020-01-29T00:00:00-05:00
2020-01-30T00:00:00-05:00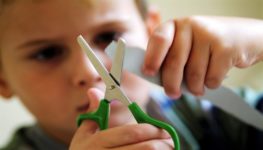 Waltham, MA, January 29th, 2019. Free and open to the public. Dr. Lynn Meltzer will present "Executive Function Strategies: Fostering Success and Reducing Stress." Hear about the important role that executive function processes play in students' academic performance across grade levels and content areas.
Practical approaches will be discussed for promoting goal-setting, organization, flexible thinking, and self- monitoring as part of the classroom curriculum.
Discussion will address the cyclical relationship that connects students' use of executive function strategies with their self-concept, effort and persistence, all attributes that build resilience and reduce stress.
Dr. Meltzer founder and president of Institute for Learning & Development
RSVPs are required to Milestones School www.facebook.com/events/644966492702067/ or rsvp@advancingmilestones.com