When:
2020-10-19T00:00:00-04:00
2020-10-20T00:00:00-04:00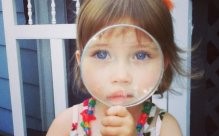 Acton, MA, October 19th, 2020.  KODA refers to a child who is being raised by deaf parents or guardians. Join in on a special morning with Early Intervention groups and other D/HH families while the museum is closed to the general public and headcount is limited.
* Playing, exploring, experimenting, and imagining in the museum promotes family conversations and can support early language development for Deaf and Hard of Hearing infants and toddlers.
* ASL interpreters will be on site to support your visit, and snacks are provided.
* This Especially for Me program is offered in conjunction with the Deaf and Hard of Hearing Program of Boston Children's Hospital.
Pre-registration is required to www.discoveryacton.org/visit/accessibility-inclusion-especially-me  or contact the Acton Discovery Museums fun@discoveryacton; 978-264-4200.