When:
September 22, 2021
all-day
2021-09-22T00:00:00-04:00
2021-09-23T00:00:00-04:00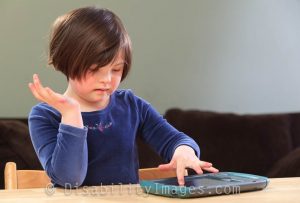 Webinar, September 22nd, 2021, with the Massachusetts Down Syndrome Congress. Part of the MDSC's Virtual Educators Forum Series, which aim to provide information and resources for school-aged youth to ensure that students with Down syndrome and other intellectual or developmental disabilities receive the best education possible.
*  For Family Members, General and Special Educators Pre-K to 12, and ALL Related Service Providers and Education Professionals.
TOPIC: Empowering ALL Students with Universal Design for Learning: Engage, Access, and Express in the Classroom During and After the Pandemic – Universal Design for Learning framework is based on a notion of intentional and systematic process to flexibly design instruction to allow for options, engagement, and access.
* How can the UDL framework help us design learning experiences that empower students and increase student access to curriculum in classroom both during and post-pandemic?
* In this workshop, teachers will gather resources to engage and empower our students with intellectual disabilities, instructional strategies to provide every student access to the curriculum, and the opportunity to align current best practices with Universal Design for Learning.
About the presenter: Savanna Flakes is an International Education Consultant
* If you register for a webinar but are unable to join live, you will have access to the recording.
To register or for more information visit https://register.gotowebinar.com/register/6740373932206804751 or contact education@mdsc.org or 781-221-0024.