When:
2019-06-07T00:00:00-04:00
2019-06-08T00:00:00-04:00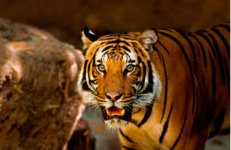 Boston, June 7th, 2019. This is a private event not open to the general public. DreamNight is a special evening for children with chronic illnesses and disabilities to enjoy the Zoo with their families and caregivers free of charge. DreamNight guests have the opportunity to get a more intimate view of the Zoo than the average daytime visitors through zookeeper talks, animal encounters, activities and more.
* Hosted at the Franklin Park Zoo.
For registration information, please email dreamnight@zoonewengland.org or call 617-989-2015.
* Reservations must be received by noon on May 31.