When:
2019-05-19T00:00:00-04:00
2019-05-20T00:00:00-04:00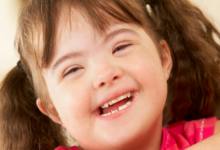 Providence, RI, May 19th, 2019. The Down Syndrome Society of RI, Inc will celebrate Mothers Day by hosting  a Mother's Day "T" in support of all moms of children with "T21″.  Hear Down Syndrome Advocate, Speaker, Author, and Mom, Marla Murasko give a presentation on:"Don't Let Advocacy Burnout Get The Best Of You…Learn How To Be An Empowered Advocate While Caring For Yourself"
* Open to mothers, grandmothers, and all mother figures. Enjoy drinks, snacks and company.
To purchase tickets and to register visit www.facebook.com/events/2158246020908523/   or contact  (401) 463-5751.