When:
2019-07-13T00:00:00-04:00
2019-07-14T00:00:00-04:00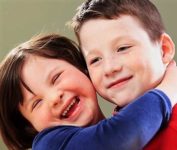 Northampton, July 13th, 2019. The Massachusetts' Down Syndrome Congress's invites members and their loved ones with Down syndrome and their families living in Western MA for a day of meet,  greet and activities.
* Launa Kazeroid, Sarah Cullen and Colleen Endres of the MDSC will be at Look park for check in and a review of he days activities.
Register for free by June 28th, 2019 to www.classy.org/event/western-ma-family-gathering/e234634 to receive a park wristband for access to all activities and a parking pass.
* You're welcome to bring a picnic lunch.