When:
2020-05-29T00:00:00-04:00
2020-05-30T00:00:00-04:00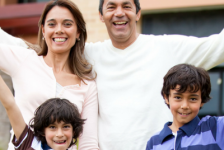 Location TBA, May 29th, 2020. UPDATE: Due to concerns from the Coronavirus, this event is cancelled. Please visit the event link below for more information from the host.
The Parent Professional's Advocacy League's family mental health conference is for all involved in family mental health challenges support and recovery for all ages in Massachusetts.
* Key Note speakers and workshop topics will be announced in Spring 2020.
* There will also be an Exhibitor Expo.
* For updates and more information visit http://ppal.net/  or contact conference@ppal.net 617-542-7860
The 2019 PPal Conference featured a Keynote address by Barbara Huff, who struggled to get appropriate services, support and treatment for her daughter with co-occurring mental health and substance use challenges. This led her to start Keys for Networking, after which she became founder and first president of the National Federation of Families for Children's Mental Health. She was also a presidential appointee on the Federal Substance Abuse and Mental Health Services Administration Advisory Council and worked for the Caring for Every Child's Mental Health Campaign.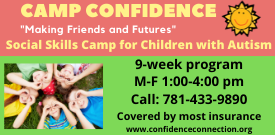 2019 Workshop Descriptions: 
Understanding the Impact of Trauma on Our Children and Ourselves – Presenter: Tara Sagor, CAGS, LMHC.
Engaging Fathers of Diverse Communities  – Presenter: Xavier Cardona
Knowing Your Child as a Soul and the Healing of Mental Health Distress  – Presenter: Diana Bella
Child Requiring Assistance (CRA) – A User's Guide – Presenter: Rebecca Pries, Co-Chair of the Massachusetts Alliance of Juvenile Court Clinics.
"Parent Intel": What It Is and How to Use It – in Parenting and in Collaboration with Your Child's Clinicians
Presenter: Deborah Vlock, PhD, Mental Health Mom and Author of Parenting Children with Mental Health Challenges: A Guide to Life with Emotionally Complex Kids.
Parent Checklist for School Resource Officers (SRO) in Your Child's School – Presenter: Lisa Thurau, Esq., Chief Executive Officer/Executive Director, Strategies for Youth.
Keys to success: How to Improve the Hospital Experience for Patients on the Autism Spectrum – Presenters: Katy Schweers, Eds, Patient and Family Educator for the Autism Spectrum Center at Boston Children's Hospital and Kristin Coffey, MS, CCLS, Certified Child Life Specialist for the Autism Spectrum Center at Boston Children's HospitalMichael Lewis, Director, Consortium's Recover Project program.
When Friends Don't Come Easy … Supporting Children Who Struggle Socially -Presenter: Alison Ratner Mayer, LICSW.