When:
2020-03-30T00:00:00-04:00
2020-03-31T00:00:00-04:00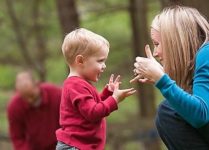 Great Hall, State House, Boston, March 3oth, 2020 from 10 am – 12 pm. A gathering of Statewide Advisory Council members, community members, legislators, and state agency directors at the Deaf and Hard of Hearing Constituents' Annual Day. There will be a morning presentation of speakers, awards and more.
* There will be ASL (American Sign Language, CDI (Certified Deaf Interpreter) and Communication Access Providers.
* Assistive Listening Devices will be available upon request.
* Schedule your visits in advance: find your legislators' names and contact information on the web at malegislature.gov.
* For more information and/or to request close vision/tactile interpreters contact: visit www.facebook.com/DEAFIncMA/    or contact Ami.Hanigan@MassMail.State.MA.US. * Deadline for communication access requests is: March 2nd, 2020.