When:
2018-06-17T00:00:00-04:00
2018-06-18T00:00:00-04:00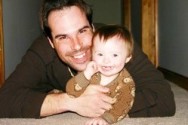 Westford, June 17th, 2018. Meet other dads and celebrate Father's Day with Dad's Appreciating Down Syndrome (D.A.D.S.).  All are welcome to enjoy refreshments, bumper boat and car rides, the arcade, the golf driving range, zip line, sand volleyball, tug of war pits, ring and bean bag toss, Frisbees, and Dunk Tank.
* An all-day Animal Adventure Pass, batting cages and an executive golf course are also available at an additional fees.
* Final deadline to sign up will be June 5, and final payment must be received by June 8.2018
Fees apply, registration is required. To make your reservations please contact Jeff Roback 339-788-1460 or visit http://www.dadsmass.org/ or email dadsmass@yahoo.com.