When:
2019-06-16T00:00:00-04:00
2019-06-17T00:00:00-04:00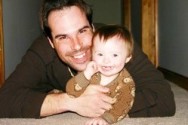 Westford, June 16th, 2019. Meet other dads and celebrate Father's Day with Dad's Appreciating Down Syndrome (D.A.D.S.).  Your fee includes a full lunch, ice cream buffet, 2 bumper boat rides, 2 bumper car rides, an $8 loaded swipe card (free, limit of one per family) for use in the arcade, a large bucket of balls at the golf driving range, choice of two 18-hole mini golf courses.
* There will be access to lawn games such as sand volleyball, horseshoe and tug of war pits, ring and bean bag toss, frisbees, and a Dunk Tank.
* Also available but at additional costs are an all-day Animal Adventure Pass, batting cages, an executive golf course, zip line, and pony rides.
* This is a paid in advance event.
* There will be no D.A.D.S. check in – only a Kimball Farm personnel check in on the day of the event for wrist bands and arcade swipe cards.
* D.A.D.S. will only accept advance payment via check and Paypal.
* Registration of $15/pp ends on May 13. The cost will then go to $18/pp. Final deadline to sign up will be May 27, and final payment must be received by June 3. When RSVP'ing please indicate the ages of the children attending.
Fees apply, registration is required to Jeff Roback 339-788-1460 or visit http://www.dadsmass.org/ or email dadsmass@yahoo.com.