When:
November 19, 2017
all-day
2017-11-19T00:00:00-05:00
2017-11-20T00:00:00-05:00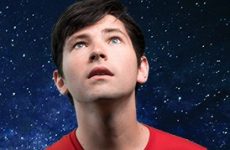 Boston, November 19th, 2017.  This performance caters to people of any age with sensory-input issues, their families, as well as their caretakers. Alterations will be made to the theater to foster a judgment-free zone.
* Please be aware the performance contains adult language (i.e. cussing).
* There will be pre-show resources to help prepare individuals, families, and caretakers to see the show. They will include a full synopsis, character guide, and social story about attending this performance.
* Accessibility – Limited wheelchair and companion seats can be made available upon request.
* Audience members are allowed to bring fidgets or other objects to calm nerves
* Ushers will also have free fidgets and earplugs available upon request.
* You can leave your seat at any time. Staff will be on hand to direct you wherever needed.
*  Based on the book, this the play takes us inside the mind of Christopher Boone, a 15-year-old math savant who talks in loud declamatory sentences, doesn't do "chat," and can't stand to be touched. When he discovers one night that his neighbor's dog has been murdered, Christopher sets out to solve the crime.
Sensory Show Modifications
The lighting in the audience will never go completely dark –it will stay dimmed.
The volume for this performance will be lowered.
A quiet relaxation area will be made available to those who need to take a break from the show.
Additional trained ushers and volunteers will be made available to those with needs.
The use of electronic devices such as smart phones and tablets will be permitted.
Audience members are encouraged to leave their seats and move around as needed.
The audience is not expected to remain quiet during this performance –this will be a judgment-free zone.
To purchase tickets visit www.speakeasystage.com/sensory-friendly/ or contact SpeakEasy Stage Company at 617-482-3279 or email Joe Juknievich at joejuknievich@speakeasystage.com