When:
November 18, 2020
all-day
2020-11-18T00:00:00-05:00
2020-11-19T00:00:00-05:00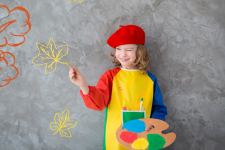 Webinar, November 18th, 2020, 11 a.m., with the Massachusetts Down Syndrome Congress. Part of the MDSC's Virtual Educators Forum Series, which aim to provide information and resources for school-aged youth to ensure that students with Down syndrome and other intellectual or developmental disabilities receive the best education possible.
*  For Family Members, General and Special Educators Pre-K to 12, and ALL Related Service Providers and Education Professionals.
TOPIC: Come to Your Senses: Exploring, Experimenting, and Communicating through the Arts with The Consenses Curriculum. Hear about an artistic process that has brought together hundreds of professional artists worldwide – of every medium and genre – to interpret one another's artwork and express it in their own medium. Sally Taylor,  Artistic Director & Founder of Consenses, will discuss her journey from musician to multidisciplinary artist.
* Together with Sally, participants will play creative games from Consenses' curriculum to showcase the power of Consenses to help people see from each other's perspectives. She'll close by helping participants to see how they are all artists.
* PDP certificates are offered to registrants.
* If you register for a webinar but are unable to join live, you will have access to the recording.
To register or for more information visit https://register.gotowebinar.com/register/1096187114242696460 or contact education@mdsc.org.