When:
2019-07-27T00:00:00-04:00
2019-07-28T00:00:00-04:00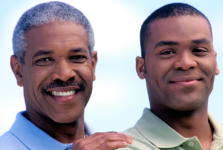 Bruce C. Bolling Municipal Building, Boston, July 27th, 2019. Free admission. In honor of Minority Mental Health Awareness Month, the NAMI Dorchester/Mattapan/Roxbury Affiliates host this community awareness event intended to provide opportunities to have dialogue about the importance of mental health and self-care.


In 2018 this NAMI affiliate celebrated Minority Mental health with "All That Jazz", featuring a Jazz Ensemble, a silent auction,  information tables, raffles, guest speakers who will address the stigma associated with mental health. Please contact their web page to confirm what the 2019 entertainment will be.
For more information contact visit www.facebook.com/events/1192764204229266/   or contact the Dorchester Mattapan Roxbury Support and Advocacy Network, NAMI Boston, (617) 297-7104  * About Minority Mental Health Month.
In 2008, the U.S. House of Representatives designated July as Bebe Moore Campbell National Minority Mental Health Awareness Month in honor of the leading African American novelist and journalist, who also was a voice for individuals and families affected by mental Illness. NAMI Dorchester, Mattapan, Roxbury Affiliate wants to share information and hope within the community during this special time.