When:
2019-12-08T00:00:00-05:00
2019-12-09T00:00:00-05:00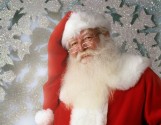 "Caring Santa", Auburn, Braintree, Burlington, Chestnut Hill, Dartmouth, Hyannis, Kingston, Marlborough, Natick, Peabody, Providence, Salem (NH), Saugus, November 24th, December 1st & 8th.
* All families with children with autism and other special needs can enjoy the tradition of a visit with Santa, in a more subdued and calm environment.
* Free. PLUS keepsake photo packages will be available for purchase.
* See locations below, along with the link to the Santa Cares page.
RESERVATIONS ARE REQUIRED.
November 24th

Natick Mall, Natick MA

Providence Place, Providence, RI
December 1st
Braintree, MA, South Shore Plaza
Saugus, MA, Square One Mall
Kingston, MA, Kingston Collection
Peabody, MA, Northshore Mall
Burlington, MA, Burlington Mall
Marlborough, MA, Solomon Pond Mall
Dartmouth, MA, Dartmouth Mall
Salem, NH, Mall at Rockingham Park
December 8th 
Chestnut Hill,, The Shops at Chestnut Hill
Kingston, MA, Kingston Collection
Peabody, MA, Northshore Mall
Burlington, MA, Burlington Mall
North Attleborough, MA, Emerald Square Mall
Salem, NH, Mall at Rockingham Park
Nashua, NH, Pheasant Lane
Leominster, MA, The Mall at Whitney Field
Auburn, MA, Auburn Mall
Hyannis, MA, Cape Cod Mall
FIND EVENTS – Please use the Eventbrite Calendar Search for a location near you – www.autismspeaks.org/events/sensory-friendly-santa?location_lat=42.2271881&location_lng=-70.8833434&location=50&fbclid=IwAR29Xy9br4cBakKj7ZyMHaH-yKaqbTufJuqYzHIrnqcXgIrIylB9ojnFubk&page=0