When:
March 25, 2020 – March 26, 2020
all-day
2020-03-25T00:00:00-04:00
2020-03-27T00:00:00-04:00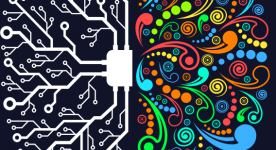 Marlborough, March 25th & 26th, 2020. UPDATE: Due to the Coronavirus outbreak, this event is cancelled. Please visit the BIA-MA link below for all the updated details. The Brain Injury Association of Massachusetts (BIA-MA) Conference is for brain injury survivors, caregivers, families and professionals to gather and discuss the challenges faced by the brain injury community.
* Keynote Speakers: Pat & Tammy McLeod – Hit Hard: One Family's Journey of Letting Go of What Was and Learning to Live Well with What Is.  The McLeods' son suffered an injury while playing football, and although he survived the ensuring surgery, a portion of his brain did not. The McLeod's story reveals many of the physical, emotional, and relational challenges of living with such as loss and the experience of both having and not having someone the way you once had them.
Registration required to BIA-MIA Brain Injury Conference page or contact (800) 242-0030 or biama@biama.org
The conference will also offers
31 workshops covering the latest research in the field of brain injury, new and exciting therapies and provide support and guidance for those affected by brain injury. The exhibitor area will offer a variety of community resources and healthcare options.
Speaker topics include:
Motivational Interviewing and Brain Injury Rehabilitation: An Overview and Implications for Practice
– James L. Soldner, PhD, CRC, BCBA-D and Dimity Peter, PhD, CRC; both Associate Professors from the
University of Massachusetts Boston
Pioneering Integrated Wellness for Acquired Brain Injury – Kara Lavertu, MS, CGFI, Supportive Living Inc.;
Stacey Aaron, PhD, Spaulding Rehabilitation; Allison May, MS, OTR/L, CBIS, Community Rehab Care; Urvashi Chogle, DPT
Behavioral Strategies for the Non-Behaviorists: Caregivers, Families and Other Specialties
Joseph N Ricciardi, PsyD, ABPP, BCBA-D, CBIST, Director of Clinical Services, Seven Hills NeuroCare, Seven
Hills Foundation
Applied Behavior Analysis in Application: A Hands on Approach to Assessing Preferences for Individuals
with Brain Injury – Jennifer Derderian MS, MEd, BCBA, LABA, Clinical Director and Amanda Brousseau
MA, BCBA, LABA, Assistant Clinical Director; both from The May Center School for Brain Injury and
Neurobehavioral Disorders
'Sonata for Piano' is an original composition created by stroke survivor Tina Callahan and music therapist Patricia Mulholland.
Trauma-Informed Yoga – Sarah Hoffman, E-RYT
Artistic Expression: Expressive Healing – Philip Hasouris, Poet.
Bottom Up Approach to Cognitive Recovery: The Body-Brain Connection – Karla McAuliffe MA, CCC-SLP,
CBIS and Julia Krasheninin MS, CCC-SLP; both Speech-Language Pathologists, Fairlawn Rehabilitation
Hospital
Successful Caregiver Involvement in Supporting Rehab Outcomes and Functional Gains –
Allison May, MS, OTR/L CBIS, Gwendolyn Larsen, PT, MSPT, NCS, and Ann Gillespie, MBA, Recreation
Therapist; all from Community Rehab Care
Power of Patients – Lynne Becker, MSPH
 Limited Guardianship, Supported Decision Making, and ABLE Accounts Offer New Possibilities and
Greater Independence for Survivors – Stephen J. Spano, MBA, JD, CELA, Board Certified Elder Law Attorney
and Adjunct Professor of Special Needs Law, Andrea A.J. Witt, Esq., both from Spano & Dawicki, LLC.
From Darkness to Light: One Man's Journey – Glenn Hartmann, Assistant Controller, UMass Amherst
Providing Functional Treatment and Effective Documentation to Memory Impairments After ABI –
Amy Karas, MS, CCC-SLP, CBIS, Educational Supervisor, Speech-Language Pathologist, Community Rehab
Care
Relationships That Work: From Common Factors to Positive Behavior Support – Anthony J Giuliano, PhD,
Clinical Neuropsychologist, CBIST, QBISPT, Psychologist IV, MA Department of Mental Health
Diagnosis, Prognosis and Rehabilitation of Persons With Severe TBI: What Should We Do? –
Douglas Katz, MD, Professor of Neurology, Boston University, Medical Director ABI, Braintree Rehabilitation
Putting the Marriage Back Together After an ABI – Christopher Carter, PsyD, CBIST, Director of
Continuity for Brain Injury and Spinal Cord Services, Spaulding Rehabilitation Network
After an ABI the marriage often needs repair work. The workshop, geared for survivors and their partners, will
present an overview of the ways in which marriages can be impacted by brain injury followed by a discussion
of strategies for navigating a return to a more balanced and sustainable relationship with case examples.
Love Yourself Now – Maria Milagros Vazquez, Speaker, Coach, Author, Personal Growth & Development
Expert
QPR (Question, Persuade, Refer) Suicide Prevention – Arianna Setzco, Program Director, Vinfen
Opioid Use Disorders and Brain Injury: New Opportunities for Referral Pathways – Lisa Blanchard, MA,
LMHC, VP of Clinical Services and Romas D. Buivydas, PhD, LMHC, VP of Clinical Development; both from
Spectrum Health Systems
 QPR (Question, Persuade, Refer) Suicide Prevention – Arianna Setzco, Program Director, Vinfen
Understanding Survival and Meaning after Brain Injury: The Value of Narrative and Public Sharing
for Brain Injury Survivors – Andrea Snow, MS, CCC-SLP, CBIS, Seven Hills NeuroCare; Mark Borselli, Dana
Pearson, and Ronald Montgomery; both Survivors
Enabling Functional Outcomes Through Educational Rehabilitation – Christianna Gilbert, MA, CCC-SLP
and Co-Author Natalie Gilmore, MS, CCC-SLP; both from Boston University
Barriers to Accessing the Community-Based Yoga Programs for People with Traumatic Brain Injury
and Caregivers – Kyla Pearce, PhD, MPH, CBIS, RYT-200 and Kaitlyn Cashman, PT, DPT, RYT; both from
LoveYourBrain Foundation
Think Outside the Facility: Home and Community-Based Long-Term Services and Supports Available
Through MassHealth – Amy Bernstein, LSW, MMHS, Erica Menz, MPA, Susan Ciccariello, MSPA and Dorothee
Alsentzer, JD; all from the Executive Office of Health and Human Services
 Integrating Behavioral Health into Physical Health Care Delivery – Emily Navetta, Director, Managed
Care Partnerships
Healthy Eating: One of the Most Powerful Tools for Preventing Chronic Disease – Scherrie Keating, RN,
CDCES, CDP, CDC, NDPP, Lifestyle Coach, Ageless Grace Educator, Diabetes Kare Consulting, LLC
Cognitive Exercise and Neuroplasticity – Therese M. O'Neil-Pirozzi, ScD, CCC-SLP, Associate Professor,
Northeastern University and Clinician/Researcher, Spaulding/Harvard TBI Model System; Co-Presenters
Lauryn Armstrong, Olivia Cantin, Zehra Husnain
 Estate Planning is a Reality for Survivors of Brain Injury and a Necessity for Loving Caretakers – Stephen
J. Spano, MBA, JD, CELA, Board Certified Elder Law Attorney and Adjunct Professor of Special Needs Law
and Andrea A.J. Witt, Esq.; both from Spano & Dawicki, LLC