When:
2019-10-05T00:00:00-04:00
2019-10-06T00:00:00-04:00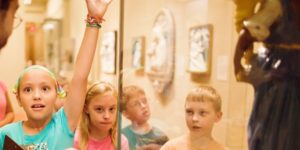 Boston, Museum of Fine Arts, October 5th, 2019. For kids with Autism Spectrum Disorders, ages 10 – 12. Artful Healing and Beyond the Spectrum offer a specially designed program for Autism Spectrum, including Asperger's Syndrome, accompanied by a parent or caregiver. October's Theme – Marvelous Masks. Masks are used across the globe as part of celebrations and rituals, from ancient Egyptian mummies to modern Halloween costumes. Learn about the importance of masks in many cultures, and then return to the studio to make your own mask masterpieces.
* Fees Apply
For more information www.mfa.org/programs/community-programs/beyond-the-spectrum or contact 617-369-4027.