When:
2019-10-23T00:00:00-04:00
2019-10-24T00:00:00-04:00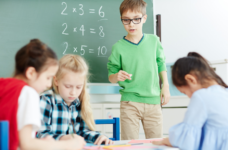 Wellington Elementary School, Belmont, MA, September 25th, 2019. Basic Rights: Evaluation and Eligibility is a workshop for caregivers of children with special needs, or needing an evaluation for support of suspected special needs. A representative from the Federation for Children with Special Needs will be the presenter.
* Basic Rights: Evaluation and Eligibility, provides an introduction to and helps explain complex special education laws and procedures. Session topics include:
• Individuals with Disabilities Education Act and Massachusetts Laws.
• Evaluations and Referrals.
• The Team Meeting.
• Individualized Education Program (IEP) and 504 Plans.
• Effective Progress.
• Transition.
• Review of Important Timelines.
• Strategies for Success and more.
RSVP to the Belmont Special Education Parent Advisory Council SEPAC belmontsepac@gmail.com.
For more information about Federation for Children with Special Needs workshops  visit  The Federation for Children with Special Needs workshop schedule page https://fcsn.org/ptic/workshops/schedule  or contact (800) 331-0688  info@fcsn.org