When:
2019-05-09T00:00:00-04:00
2019-05-10T00:00:00-04:00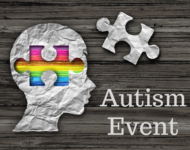 Westwood, MA, May 9th, 2019. A presented hosted jointly by The Westwood SEPAC, the Asperger/Autism Network (AANE) and MGH Aspire. Cornelia Elwood, co-author of Take Charge of Treatment for Your Child will be the speaker from AANE. Presentation topics will include:
Managing the multiple demands of parenting a child with ASD.
Understanding your child's unique profile.
Establishing routines and schedules.
Navigating transitions and Managing crises.
Promoting independence.
To register visit www.facebook.com/events/2218081968453110/