When:
2017-08-06T00:00:00-04:00
2017-08-07T00:00:00-04:00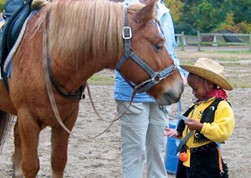 Andover, August 6th, 2017. The Ironstone Adoption Party For Special Needs kids welcomes children, teens, their social workers, and friends for a day of horseback riding. This small adoption party is open to families who are interested in adopting or learning about adopting a child from foster care with some degree of a physical, intellectual or learning disability. 
Participate in fun activities with children

Learn about the adoption process

Children will have the opportunity to ride a horse

Network with social workers, other prospective adoptive parents and experienced families

Learn about different resources in the community available
For more information visit the Massachusetts Adoption Resource exchange www.mareinc.org/Adoption-Parties-Other-Events-Schedule.html or contact victoriat@mareinc.org 617-542-3678 x135
Waiting Children In Foster Care. Did you know that if you adopt a child with physical or intellectual special needs their health insurance and services will be covered through Mass Health? This event is a chance for families to meet and interact with waiting children in the foster care system of all ages who have physical and/or intellectual special needs and their social workers.
Also at the event will be different organizations in Massachusetts that provide services, experienced families who have adopted previously, and agency staff who can answer your adoption questions.
For more information visit www.mareinc.org or contact victoriat@mareinc.org 617-542-3678 x135