When:
February 11, 2021
all-day
2021-02-11T00:00:00-05:00
2021-02-12T00:00:00-05:00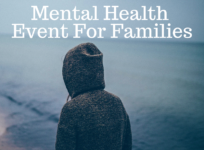 Webinar, February 11, 2021, 6:00 p.m., 2021, with the Parent Professional Advocacy League of Massachusetts. Free for Parent and Caregivers. PPal Parent Network Socials are a place where you can find and share resources, be a part of
informative workshops and brainstorm solutions to support your journey in raising a child with mental health needs.
TOPIC: Come meet Brendan, an internationally recognized expert and highly
engaging speaker who plans to share his insights into the role ADHD plays in the lives of folks, as well as his strategies for limiting the impact of the disorder on their lives.
* Providers are welcome.
* Guest Speaker: Brendan Mahan, MEd., MS, is an ADHD/Executive Function consultant, coach, and speaker.
For the Zoom link or to RSVP, contact to Kathy or Ann at parentsupportgroup@ppal.net or 508-767 -9725.