When:
August 27, 2020 – September 24, 2020
all-day
2020-08-27T00:00:00-04:00
2020-09-25T00:00:00-04:00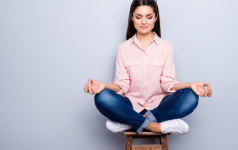 Live Virtual & In Person options in Charlestown, MA, August 27th – September 24th 2020, with Spaulding Rehabilitation Network.  A gentle seated yoga practice that will lead participants through exercises linking breath and movement together. * This program will focus on strength, breathing, meditation, and lengthening the body.
* Participate in your wheelchair or folding chair provided.
* Staff are available to assist with exercise setup. If you require assist throughout the entirety of class, please plan to bring someone provide that for you.
* A hybridized classes and will be offered live to our virtual participants
Fees apply, registration is required to https://sasc.spauldingrehab.org/default.aspx?tab=calendar and use the SEARCH function for the sport, locations and dates you are interested in,  or call 877.976.7272.