When:
May 4, 2019 – September 28, 2019
all-day
2019-05-04T00:00:00-04:00
2019-09-29T00:00:00-04:00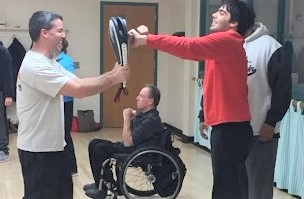 With Easter Seals Boston, through June 18th, 2019. Dates not confirmed. The Accessible Martial Arts Program is for people with and without disabilities who want to learn and practice self-defense, stretching, exercise, and relaxation techniques. This recreation program is supported by Easter Seals Massachusetts.

To participate contact Desi Forte, DForte@eastersealsma.org or for more information visit https://www.facebook.com/EasterSealsYouth/?hc_ref=ARRh0C60Bd_mMISQrcZ4FogYyCaXAZiKd6Rzqg5x7PqvY9niI6arURwxsZoVlzyZh6s&fref=nf
* You will be required to fill out a waiver and release in order to participate in the class
* This program is on a first come first serve basis. You may be placed on a wait list if this session is full