When:
2017-12-02T00:00:00-05:00
2017-12-03T00:00:00-05:00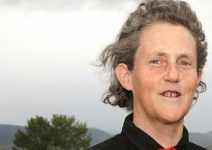 Bentley University, Waltham, December 2nd, 2017.  The Daniel W. Rosenn AANE Connections Conference will feature a Key Note speech by renowned leading adult with Autism and author Temple Grandin, plus workshop covering school refusal, siblings, parenting challenges, sexuality, homework,  and much more (see topics below). 
Fees apply, registration required to 617 393-3824 or Events@aane.org or visit http://myemail.constantcontact.com/Temple-Grandin—Dec–2nd-AANE-Connections-Conference-.html?soid=1100374704065&aid=cpUy-G20_b8
Conference Schedule:
*  Morning Keynote: Dr. Temple Grandin, Autism and my Path Through Life
* Sexuality & Young Adults, Isabelle Hénault, PhD
* Executive Function for Homework, Bonnie Singer, PhD
* The Invisible End of the Spectrum: Older Autistic Adults,, Eric Enrcih PhD,Wilma Wake PhD,& Robert Lagos
* Women's Topics & Issues, Deborah W. Curtiss, M.Ed., CAES
* Panel of Women from AANE's Community
* Dad Panel, Dave Kenny, David Sugar, Frank Medlar & other Fathers from AANE Community
* Sibling Panel, Dr. Todd Levine & other Siblings from AANE Community
* School Refusal, Ryan Ruth Conway, Psy.D., Becca Girard MSW, LICSW, CAS
* Take Charge of Treatment (for Parents/Professionals w/Children 3-14yr), Cornelia Elwood
* Employment Tools & Success in the Workplace, Kathleen Pignone, M.A.Ed.
* Pitfalls & Pros of Gaming, Dorthy Lucci, M.Ed., C.A.G.S.
*  The Cornerstone of Transition Planning & Services, Kelly Chalen Ed.M., CAS
* Relaxation Techniques,Tonya White, LMHC
* Executive Function & Writing, Elise Wulff, M.Ed.
* Understanding & Assessing Anxiety in Autism, Matthew Goodwin, PhD
* Autism, Sexuality & the Law: Hidden Dangers, Larry Dubin, J.D. & Nick Dubin, and Isabelle Hénault, Ph.D.
* Aspie Son, Aspie Dad, All Hands on the Cart, Sam Farmer
* Neuropsych (Interpreting and Understanding Eval), Nancy Roosa, Psy.D.
* Language of Autism, Michael Wilcox
* Transitioning to College w/Autism: Practical Strategies to Manage the Process, Kelly Chalen Ed.M., CAS
* Anxious Child at School, Lynne Mitchel, LICSW
* Understanding Gender Identity and Sexual Orientation as it Overlaps with Autism: A Strengths Based Approach
Jamie Freed, MSW, LICSW and Panel from AANE Community
* Facilitating Communication Between Parents & Teens, Carol Bass
* Medication, Dr. Todd Levine Talk Followed by Discussion w/ Dr. Christopher Keary
* Parenting in Teen Years, Brenda Dater, MSW, MPH
.