When:
November 14, 2020
all-day
2020-11-14T00:00:00-05:00
2020-11-15T00:00:00-05:00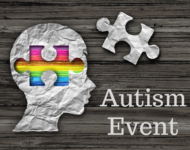 Virtual Conference, November 14th, 202o, with the Asperger / Autism Network of New England. The Daniel W. Rosenn AANE Connections Conference is for adults on the Autism Spectrum, parents, and professionals. It will include: 
· breakout sessions / workshops options.
· Continuing education credits for professionals
· Information tables highlighting local community resources and programs
· Opportunities to connect and network
* Key Note Speaker: Janet Barbieri, Director of Training & Education, Asperger/Autism Network (AANE)
Fees apply, registration required to www.eventbrite.com/e/aanes-fall-2020-virtual-daniel-w-rosenn-connections-conference-tickets-118028413161 617 393-3824 or Events@aane.org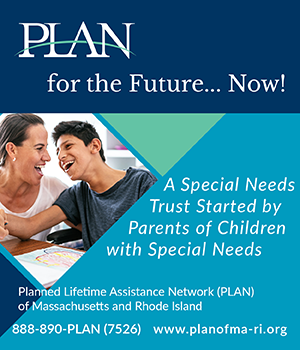 Morning Presentation: Masking & Autistic Self-Care: Avoiding Burnout in a Neurotypical World.
* With Christa Holmans – The communication, sensory, and varied learning style differences that are common in autistic and neurodivergent people are, for the most part, invisible, allowing for autistic struggles to be masked and then swept under the rug. Masking is self-defense. Often, within most workplace and professional settings, many autistic people feel a strong need to disguise their neurotype and hide much of who they are out of fear they may be bullied, or passed over for promotions, or even fired. This can lead to Autistic burnout, a common phenomenon for working autistics when non-autistics set the pace, and those on the spectrum push themselves too hard.
Afternoon Presentations:
* Finding your Place of Belonging: Dr. Daniel Wendler, PsyD & Dr. Kyler Shumway, PsyD. Drs. Wendler and Shumway share the story of how their friendship helped them overcome their painful history of loneliness and bullying. Drawing on insights from their own neurodiverse friendship as well as their training in clinical psychology, they explore the obstacles that hold people back from connection, share principles for finding genuine belonging, and provide effective strategies for developing social skills. This knowledge can empower individuals to go outside their comfort zone and build relationships that can last a lifetime. They offer real hope that anyone, whether on the spectrum or not, can find a place to belong and live a life full of connection.
* 2:45 PM EST – 3:45 PM EST Virtual Discussion & Networking Groups. Join in at the end of the conference for virtual discussion and networking groups. All groups will be facilitated by an AANE conference staff. Facilitators will lead a guided discussion in each group. These groups will afford participants an opportunity to connect with other attendees and will not include a lecture or presentation.
* Attendees must pre-register for these groups. There is limited space in each of these discussion and networking groups. Please be sure to register for the conference as early as possible to ensure your spot!**
Afternoon Virtual Discussion & Networking Group Options
Women on the Spectrum
Adults on the Spectrum
Newly Diagnosed Adults
LGBTQIA+
Adults 50+
Parents of Girls on the Spectrum
Parents of Transition Age Young Adults
Building Meaningful Connections
Managing Behavioral Challenges
Parents of Adults
Autistic Masking
Neurotypical Partners in Neurodiverse Relationships
Professionals
2019 Conference Topics included:
Q & A with Neurodiverse Couples Specialist for Partners in a Neurodiverse Relationship and for Professionals, Grace Myhill, MSW

Video Gaming – Addiction or Activity?, Dot Lucci, M.Ed, CAGS and Jeremy Cummings
Evolution of the Autistic Character in Film and Television, Marguerite Elisofon, Samantha Elisofon and Talia Eapen
Behavioral Medication Assessments in Autism Spectrum: Symptom Identification and Treatment, Todd Levine, MD
Effective Communication and Collaboration with Special Education Teams, Elise Wulff, M.Ed
Autism Spectrum and Criminal Law, Peter Hahn, Esq.
Special Education Law: Rights and Responsibilities, Peter Hahn, Esq.
Meaningful Employment: The Power of a Supportive Environment, Karen Lean
Autism and Trauma, Nancy Roosa, Psy.D & Stephanie Monaghan-Blout, Psy.D
How an Aspie Teenager Made it Through These Years, Sam Farmer
Effective Advocacy and Disclosure: A Workshop for People on the Autism Spectrum, Stephen Shore, Ed.D (Part 1)
Transition Planning for Life After School, Kelley Challen, Ed.M., CAS (Part 1)
Autism Spectrum and the Criminal Justice System: An Inside Out Approach, Nick Dubin, Psy.D
Executive Functioning, Brian Willoughby, Ph.D
Practical Strategies for Parenting without Panic: for Parents of Children and Teens on the Autism Spectrum, Brenda Dater, MSW, MPH
Looking at Trauma and Anxiety through the EMDR Framework, Tonya White, LMHC
Effective Advocacy and Disclosure: A Workshop for People on the Autism Spectrum, Stephen Shore, Ed.D (Part 2)
Transition Planning for Life After School, Kelley Challen, Ed.M., CAS (Part 2)