When:
2020-04-02T00:00:00-04:00
2020-04-03T00:00:00-04:00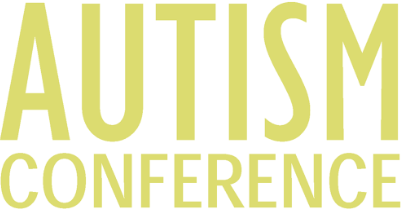 Springfield, MA, April 2rd, 2020. UPDATE: Due to concerns from the Coronavirus, this event is cancelled. Please visit the event link below for more information from the host.
For professionals, educators, and families. There will be a keynote speaker, workshops, and an expo feature support organizations and exhibitors workshops.
* Fees apply, registration is required to  https://autismconnectionsma.org/news-and-events/autism-conference/   or 413.529.2428 ext. 116 or   Joanne.Lucey@pathlightgroup.org.
AUTISM CONNECTIONS 2020 WORKSHOP TOPICS INCLUDE:

 1. DDS: Charting the Job Search Process for Individuals with Autism: Presenter: Department of Developmental Services Autism Program Regional Coordinators: Pamela Ferguson, Lea Hill, Shannon Hubley, Maria Stefano
2. Disability Law Center: Rev-Up – Voting Rights for People with Disabilities – Presenter: Stephanie Krantz, Senior Attorney at DLC
3. Elizabeth Roberts Psychology: Psychosis in Autism Spectrum Disorder: What do we know, and how to help
Presenter: Elizabeth Roberts, PsyD
4. Kerry Magro: I Used to Be Bullied for Having Autism – Here's When It Stopped: Presenter: Kerry Magro, Ed.D, Educational Technology Leadership
5. MFOFC: The Power of Advocacy: How Families Can Impact Programs and Policies: Presenters: Sue Crosby, MSW, MFOFC, Western Mass Family Leadership Coordinator, will moderate a panel
6. Widening the Circle: Pathways to Friendship, Supporting Friendships Between People with and without Disabilities, Presenter: Mary Ann Brennan, Co-coordinator of Widening the Circle
7. Williams and LaRoc Consulting: Combating Diagnostic Disparities in African Americans: Presenter: Jacqueline Williams Hines, Co-Founder of Williams and LaRoc Consulting
8. Communicare: Chutes and Ladders: The Ups and Downs of AAC (Breaking it down and making it fun)
Presenters: Hillary Jellison, MS.CCC-SLP, ATP; Nerissa Hall, PhD.CCC-SLP, ATP
9. Cooley Dickinson Health Care: Trans and Autistic: Gender Inclusion in our Communities, Presenter: J. Aleah Nasteby, Director of LGTBQ Services; Elliot Ezcurra, Trans Health Navigator
10. DDS: The Journey Continues: Successes and Challenges in Adulthood, Presenter: Panel of adults receiving services, moderated by Sarah Hunter, DDS service coordinator
11. Kerry Magro: I Used to Be Bullied for Having Autism – Here's When It Stopped, Presenter: Kerry Magro, Ed.D, Educational Technology Leadership
12. Pathlight: Promoting Everyday Independence, Everyday, Presenter: Peter McLean, M.Ed, Training and Development Manager
13. Positive Behavior Supports: Building and Maintaining Rapport with Caregivers and Providers
Presenters: Julie Hayden, MS, BCBA, LABA, Regional Coordinator; Sopheap Nhim, MS, BCBA, LABA, Regional Clinical Coordinator
14. Whole Selves: Teaching Boundaries and Relationships to Individuals with IDD and Autism, Presenters: Maggie Rice, M.Ed, Director of Whole Children; Brian Melanson, BS, Whole Children, Sexuality Educator