When:
May 8, 2017 – June 9, 2017
all-day
2017-05-08T00:00:00-04:00
2017-06-10T00:00:00-04:00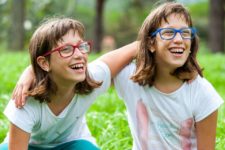 May 8th – June 9th, 2017. The Hope Grant Program accepts applications from families living in Massachusetts with two or more children diagnosed with a disability. Spectrum For Hope, Inc. is a 501(c)(3) non-profit organization dedicated to improving the quality of life for families with multiple children with special needs. The Hope Fund provides opportunities to selected families where financial assistance is needed. 
Applicants may apply for one service or item per child

Any funds granted shall be paid directly to vendors or facilities (when applicable) with a maximum value of $5000 per family.

Needs supported:

Advocacy Fees

Medical

Education

Technology

Therapies

Respite Care

Safety Items

Transportation

Recreation/Sports Programs

Social Skills Training

Summer Camp                                             
Eligibility
Grant recipients must reside in the state of Massachusetts

Must have at least two children medically diagnosed with a disability/special needs.
Considerations
A clear need for supports based on current risk factors to children in need

Goals and objectives are clear

Impact (will funds cover more than one child)

Application is thorough and complete with required documentation

Measurable results
Notifications
Grant application dates are May 8, 2017- June 9, 2017

Grant recipients will be notified mid to late July

If the committee determines that an application will be partially funded, an explanation will be provided

If application is not funded, applicants will still be notified. Families who are not funded may reapply for the next grant cycle.
Purchase of Goods/ Proof of Service
Grants will be made directly to vendors or service providers (when applicable)

Grant payments will require proof that they were used for the intended purpose with the required submission of valid receipts and a final report (details provided by Spectrum For Hope Grant Committee)

Grants will be audited by a CPA and must have proper documentation
To Apply, Contact / Questions
For more detailed information, please visit www.spectrumforhope.org

For specific questions, please email info@spectrumforhope.org