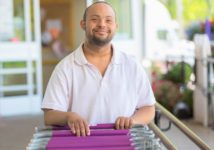 Webinar, April 21, 2021,  with VinFen of Cambridge, MA. Vinfen's Family Support Center will host Cheryl Ryan Chan. 
 * Cheryl is a mother to a person with autism, a legal activist, and a person-centered practitioner who has dedicated her efforts to supporting individuals and families in times of transitions and with future planning.
* This live, virtual Zoom presentation will focus on assessing and addressing potential barriers that may hinder the development of independent living of people with disabilities.
RSVPs are required to https://vinfen.org/events/ or the Family Support Outreach Manager Patty Middelmann , middelmanp@vinfen.org or 617-206-5902.