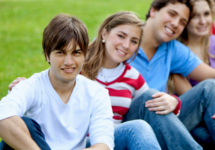 Online Program, through April 28th, 2021, with the Asperger / Autism Network in Watertown, MA. A psychoeducational workshop, and support group for adults ages 18-40. Psychoeducational groups offer opportunities to learn from experts and meet new people in a supportive environment.
 * The workshop will focus on:
how to recognize unhealthy (toxic) friendships and intimate relationships
how to set boundaries and what to do when they are not respected,
how to cope with jealousy
how to take care of yourself in order to promote healthy relationships
how to know when it is time to get help for abuse or leave an unhealthy situation
The workshop will also address how to repair friendships and maintain healthy relationships for the long-term.
* Healthy Friendships will be co-facilitated by a neurotypical adult; Emily Rothman, Professor of Community Health Sciences at Boston University School of Public Health; and an adult on the autism spectrum.
*ALL Dates  3/24, 3/31, 4/7, 4/14, 4/21, 4/28
Fees apply, registration is required to www.aane.org/event/online-closed-healthy-friendships-and-intimate-relationships-6-session-workshop-for-adults-18-40-3-24-21-4-28-21-700-pm-830-pm-et/    or contact 617-393-3824 x232 or events@aane.orgogram.