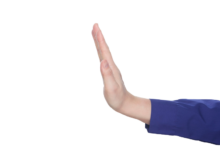 On Line, Winter 2021 – March 13th, 2020,  with Whole Children of Hadley, MA.
* This program has two separate classes
1. INTRO for ages 13 – 17
2. Boundaries for ages 18+
About INTRO For ages 13 – 17 with special needs.  This class is designed to help kids, even those who have second thoughts about being in a class like this, enjoy learning about all the issues they'll encounter as they start the journey through their teens to adulthood.
* Enjoy learning about all the issues they'll encounter as teens and young adults start the journey towards adulthood.
* Participants will starting off with understanding that what they think and feel is important.
* Learn about consent, boundaries, personal space, and appropriate touch with people in their lives.
* Other topics may include body changes, personal hygiene, public and private, levels of trust, identifying feelings, and romantic relationships.
ABOUT BOUNDARIES FOR AGES 18+
Want to make a friend? Get a date?  This class lays the groundwork for a life full of meaningful, healthy and safe relationships.
* Boundaries and Relationships is  learning community that can last many consecutive sessions as students move through the Whole Selves' relationships curriculum.
* Learn, make friends, and get support as you grow into adulthood.
Fees apply, registration is required to www.wholechildren.org/class-schedule/  or contact maggie.rice@pathlightgroup.org or 413-585-8010.