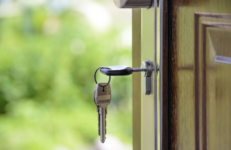 Virtual Event, January 19th, 2021, 7, p.m., with the Special Needs Transition Group of Wakefield, MA. Hear author Jane Bernstein discus her experiences in parenting her intellectually disabled daughter, Rachel, who is now 35.
 * Bernstein's memoir Rachel in the World, covered Rachel's transition, and the difficulties she had in finding Rachel a job and a home after she left the school system. 
* After Bernstein's discussion, there will be a Q&A and a group discussion about our own transition-related experiences. and also, as Covid drags on, what we have been going through recently with our loved ones." 
* Zoom Link – please contact SPEDHousing.Transition@gmail.com or mail Special Needs Transition Group, 9 Reynolds Road, Wakefield, MA 01880.