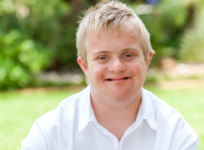 October 22nd, 2020, 10:30 a.m., with the Arc of Greater Haverhill-Newburyport. This webinar is part of the Transition Boot Camp Fall / Winter 2020 Webinar Series to help guide and prepare individuals, caregivers and professionals by providing information and resources for the transition into adulthood years for ages 14 – 22 and beyond.
* Are you lost in the transition maze? This webinar will address transition timelines while discussing state benefits and programs including:
age of majority
post-secondary education,
employment
adult services and more.
 * There will be time to share experiences and ask questions
* This informational webinar is geared towards students ages 14 – 22 but is open to anyone who would like to learn more about Transition Planning into Adulthood. 
Presenter: Andrea Morris, Education & Outreach Manager, The Arc of Greater Haverhill-Newburyport
To register or for more information visit file:///C:/Users/sharo/Downloads/WebinarsFall2020.pdf   or contact Andrea Morris:Andrea.Morris@TheArcofGHN.org or (978) 373-0552 x211