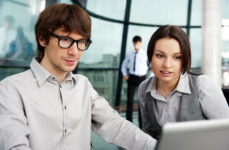 November 5th, 2020, Massachusetts. Location or Virtual Option  – Location will be dependent on which company you are matched with for the day.
* Applications currently being accepted. There is a possibility that not everyone will be matched. However, if you are not selected you will be placed on a wait list.
* You must be at least 18 years old and your own legal guardian to participate in this event.
* This event is for all diverse individuals interested in the promotion of Employment First practices and Employment for All.  Join in on a unified celebration of Disability Mentoring and Employment opportunities for individuals with varied abilities and strengths.
* Disability Mentoring Day is a one day event, located at the company where you are matched.
* DMD is NOT a job interview or an internship.
* DMD IS a chance to experience what it would be like to work in your field of interest/study, as well as a great opportunity to network, get a sense of the culture and environment, and build a relationship with a professional.
For more updated information on participating companies, and how to apply, please visit https://www.surveygizmo.com/s3/5345892/DMD-Mentee-Application-2020  or contact Kathy Muhr at kathy.muhr@umassmed.edu.