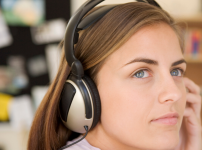 Virtual Course, July 13th – 31st, 2020, with the Carroll Center in Newton. Designed to prepare college-bound high school students and current college students with advanced technology skills, comprehensive computer instruction and supporting information from college disability services, blindness professionals, as well as students who are blind to learn how to get the most out of college.
* Students will attend lectures on a variety of topics, including; computer security and data backup, digital accessibility and subsequent advocacy, social networking, using state services effectively, and working with college staff to obtain support and accessibility on campus.
* Students must have a laptop computer with built-in microphone & camera so they can effectively participate in online remote meetings.
GUEST SPEAKERS WILL ADDRESS THE FOLLOWING TOPICS
Technology Services available from the Massachusetts Commission for the Blind (MCB).
Other MCB support for College Students.
Perkins Braille & Talking Book Library –reference library services, Newsline
Bay State Council of the Blind (BSCB) Student Group Events.
Web and Document Accessibility—advocating your needs.
Computer Security.
How to get the most out of college disability services.
On-campus orientation and mobility strategies.
Conversations with current college students who are blind about on-campus experience and lifestyles, including living in dorms.
To register or for more information visit https://carroll.org/virtual-youth-summer-programs or contact (617) 969-6200, extension 216, toll free at (800) 852-3131 or by email at kathy.felt@carroll.org.