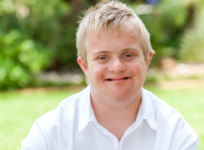 Webinar, in English and Spanish, June 9th, 2020, with Family Empowerment of Hadley, MA.  Coming of Age – Turning 18, What you need to know in a nutshell is for parents and family members of young people with an intellectual or developmental disability.
* This workshop provides an overview of the legal consequences of reaching the age of emancipation at 18.
 * Discussion will include a description of the range of decision-making options and an introduction to basic federal and state services and benefits.
Topics covered include:
basic eligibility issues
transition from educational settings to adult services
common misconceptions
prioritization for services
supports and appeals.
About the speaker: Attorney Frederick Misilo is Chair of his firm's Trust and Estate Department. His practice focuses on all aspects of estate planning including elder law, special needs estate planning, estate and trust administration, guardianship, and adult service advocacy. Fred also serves as President of The Arc of the United States, the nation's largest and oldest community-based civil rights organization dedicated to improving the lives of individuals with intellectual and developmental disabilities and their families. 
* Questions may be submitted in advance upon registration. 
* This presentation will provide a live Spanish translation. If you are interested in this option choose "Spanish" when asked for your preferred language when registering.
Register to https://events.r20.constantcontact.com/register/eventReg?oeidk=a07eh4keasvf5772e66&oseq=&c=&ch=  or contact familyempowerment@pathlightgroup.org.